Ratchet & Clank: Before the Nexus Endless Runner Announced for Mobile - News
Brent Galietti
, posted on 01 November 2013
/ 1,844 Views
Another platformer series is taking a run at the endless runner genre. Insomniac Games has announced Ratchet & Clank: Before the Nexus, a new game for (as of now unspecified) mobile platforms later this year.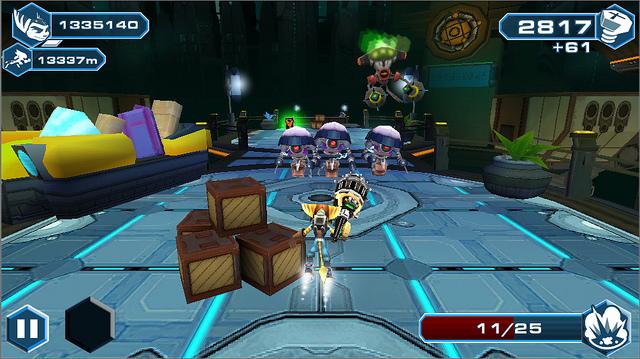 Before the Nexus tasks Ratchet with grinding on rails, jumping from rail to rail to collect bolts, which are then used to upgrade weapons and armor. Players can also acquire Raritanium, which can be synced via PlayStation Network into the upcoming PlayStation 3 title, Ratchet & Clank: Into the Nexus, for use in upgrading weapons in that game.
Speaking of Into the Nexus, Insomniac Games released a new trailer for the PS3 action-platformer, which arrives in North America on November 12th and Europe on November 22nd. Take a look.
More Articles
There are no comments to display.