Sony Announces PlayStation Vita Slim Model for North America - News
Brent Galietti
, posted on 11 February 2014
/ 3,021 Views
Yesterday, Sony announced that the PlayStation Vita 2000 (also known as the slim Vita) will be coming to North America bundled with the upcoming Vita version of loot-filled shooter/RPG hybrid Borderlands 2. The bundle includes a black PS Vita, Borderlands 2 with six DLC packs (Captain Scarlett and Her Pirate's Booty, Mr. Torgue's Campaign of Carnage, Psycho Character Class, Mechromancer Character Class, Ultimate Vault Hunter Upgrade Pack 1 and the Collector's Edition Pack) and an 8 GB PS Vita memory card and will be priced at $199.99 USD.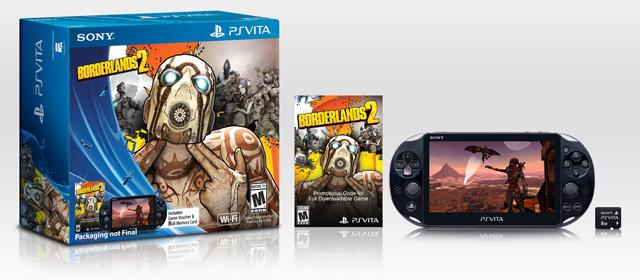 Sony touts a variety of improvements for the slim model compared to the original Vita, including a 20% slimmer and 15% lighter frame, 4-6 hours of gameplay (up from 3-5), and 7 hours of video (up from 5).
The new slim Vita/Borderlands bundle will be available this Spring in North America. The slim Vita has been out in Japan since last October and in Europe since last week. Sony did not announce when the slim Vita or Borderlands 2 would be available as standalone purchases in North America.
More Articles
There are no comments to display.