Club Nintendo - Undervalued and Unappreciated - Article
VGChartz Staff
, posted on 12 March 2014
/ 6,529 Views
Club Nintendo is a free online program which allows Nintendo consumers to register their first-party products in exchange for coins. These coins can be used to purchase swag or virtual console games. The swag comes to your home, no shipping charge included. The virtual console games can be downloaded right away. Why would some people find this no-cost service disappointing?
For some, it's a matter of filling out those pesky surveys. After you register a game, Club Nintendo offers a list of questions that they want to use as feedback. Questions like,"How old are you?", "How many members of the household will play this game?", and "Why did you purchase this game?" The surveys never take more than a minute to fill out, unless you want to provide critical feedback on a product. It should be noted that each survey also rewards you with a small number of coins. The surveys also provide a chance for you to review games and let your voice be heard on the Club Nintendo website. If you think a game is poor and you wouldn't wish it on anybody, let them know! If you think a game deserves all the attention in the world, let it be said!
For others, it's the selection of virtual console games and swag. The virtual console games are switched out at the beginning of every month. Recent favorites have been Super Mario RPG (Wii), 1080 Snowboarding (Wii), Dillon's Rolling Western (3DS), and The Legend of Zelda: A Link to the Past (Wii). These classics go in and out of rotation for approximately 30 days each. If you don't like the selection of the current month, have patience and save your coins until the next rotation - though note, coins expire every 2 years. The swag varies from posters and 3DS card cases, to bags made from your favorite Nintendo creations. On occasion a limited edition item will appear like the recent Luigi Mansion statue or the fabled Gold Nunchuck.
All of this, remember, is entirely free and only purposed as a way of benefiting the consumer for shopping with Nintendo. But therein lies the dilemma: people complain that these rewards are not good enough. People want more. People want better rewards. To which I say: I understand where you are coming from. Maybe one month's offers are more disappointing than another's. Sometimes there is nothing you'll want to purchase with your coins and that makes them feel useless and the whole process of using Club Nintendo a waste of time. But hey, this is completely free. There is no cost to you. Save up your coins for something big! You never know what they are going to put out there.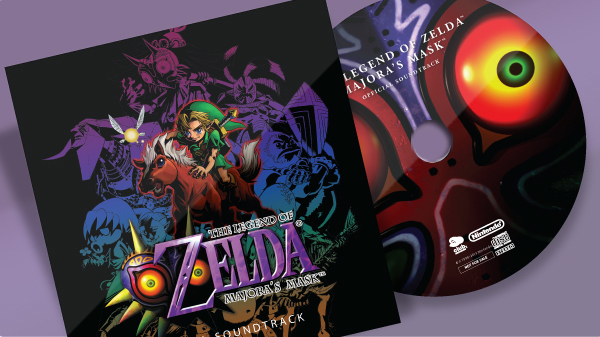 At the end of every year Club Nintendo rewards its most loyal consumers with Gold and Platinum products. If you gained a certain amount of coins throughout the year (your cumulative total does not decrease with the amount of coins you spend on swag or virtual console games) you are eligible for some very cool rewards. Last year's batch included The Majora's Mask Soundtrack (only available through Club Nintendo), a limited-edition Zelda 3-piece poster set, a Super Smash Bros. download for Wii, and many more.
Club Nintendo does a fine job at providing a service to reward its consumers. Some months may be better than others, but that does not diminish its performance as a whole. Enjoy the free swag and virtual console games. We could have lived in a world without them at all.
More Articles
There are no comments to display.