Nintendo Announces First Batch of GBA Virtual Console Games - News
VGChartz Staff
, posted on 26 March 2014
/ 2,989 Views
Nintendo has announced a full line-up of Virtual Console games that are set to be released on the Wii U in April 2014. For the first time on the Wii U, Nintendo will release a handful of classic Game Boy Advanced titles for a decent value. Super Mario Bros. 3 is the only title to see a release on both Wii U and 3DS at this time.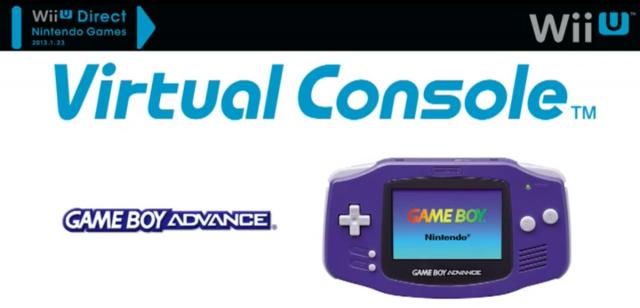 April 3:
Advance Wars (Wii U, $7.99)
Mario & Luigi: Superstar Saga (Wii U, $7.99)
Metroid Fusion (Wii U, $7.99)
April 10:
Kirby & The Amazing Mirror (Wii U, $6.99)
WarioWare, Inc.: Mega Microgame$! (Wii U, $6.99)
April 17:
Super Mario Bros. 3 (Wii U and Nintendo 3DS, $4.99)
F-Zero: Maximum Velocity (Wii U, $6.99)
Golden Sun (Wii U, $7.99)
April 24:
· Yoshi's Island: Super Mario Advance 3 (Wii U, $7.99)
Each of these Virtual Console games will be compatible with Off-TV play, Miiverse functionality, and restore points that save progress in gameplay.
More Articles
There are no comments to display.