Final Fantasy XIV: A Realm Reborn for PS4 is Free For PS3 Players - News
VGChartz Staff
, posted on 11 April 2014
/ 2,643 Views
Final Fantasy XIV: A Realm Reborn is a massively multiplayer online role playing game that drops you into the world of Eorzea. Your goal is to team up with friends or strangers to become the hero Eorzea deserves.
The PS4 early-access phase is beginning soon. Square Enix wants to invite those who have been playing the PS3 version to upgrade - completely free of charge. On the PlayStation Blog, Square Enix Community Project Manager Hergen Thaens notes that the upgrade will be available until "at least the end of the year", requires players to have logged in to the PS3 version of the game at least once, and that the game will no longer be playable on PS3 after the upgrade is complete.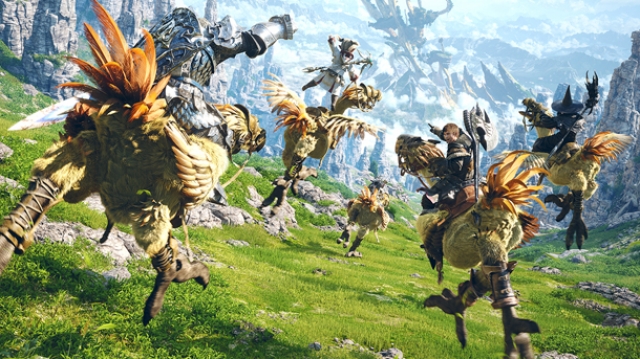 The full upgrade process is broken down in detail on the PlayStation Blog.
More Articles
There are no comments to display.