Top 5 News Stories of the Week (Ending April 26) - Article
VGChartz Staff
, posted on 26 April 2014
/ 1,913 Views
Another week in gaming has passed, which of course means a torrent of gaming news has surfaced, particularly regarding Nintendo and an angry Call of Duty player. Just like last week, I'm here to bring you the Top 5 News Stories of the Week, in no particular order.
It was revealed this week that Nintendo is currently collaborating with Tecmo Koei to bring a new Fatal Frame game to the Wii U as an exclusive title. Fatal Frame is a survival horror series where the player takes pictures of ghosts in order to vanquish them, which in theory would be perfect for the Wii U's gamepad. In theory this project certainly has a lot of potential.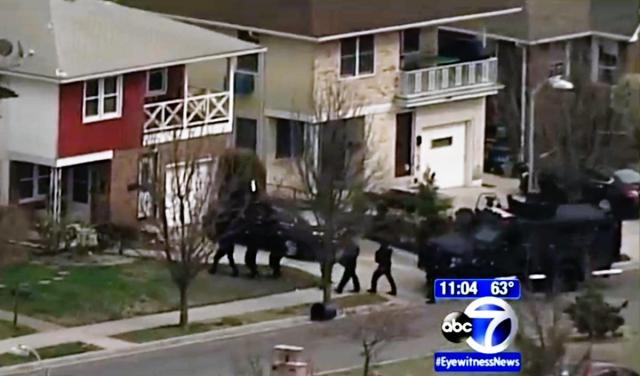 A Call of Duty player, angered by losing a match online, retaliated by calling the emergency services on his opponent. The player claimed that the opponent shot a man several times, resulting in the arrival of 70 heavily armoured personnel at the victors house. All they found was a child playing Call of Duty. A police commissioner labelled this kind of activity as "Swatting", stating that it is becoming more common amongst less than sportsmanlike players.
Months after its initial release, Microsoft finally announced the Japanese release date for the Xbox One - September 7. Microsoft also announced that 7 first party games will be launch titles, including the "all new Halo game", and that a total of 48 companies would be publishing games for the Xbox One in Japan.
Gamestop Closing 120 Stores to Focus More on Mobile
Paul Raines, the CEO of Gamestop, has revealed the company's new plan to focus less on gaming and put more attention on the mobile market. This is part of "Gamestop 3.0", and in order to accommodate this change Gamestop will be closing around 120 game retail stores. The company aims to open approximately 200 mobile-only stores that will not sell any games.
Mario Kart 8 Wii U Bundle Coming to Europe
Nintendo announced a new Wii U bundle for Mario Kart 8 that will be making its way to Europe at the end of May. The bundle will come with a 32GB Black Premium version of the console plus a copy of Mario Kart 8. Mario Kart 8 is launching May 29 in Japan, May 30 in North America and Europe and May 31 in Australia.
More Articles
There are no comments to display.