Free Wii U Game with Purchase of Mario Kart 8 & Deluxe Set Announced - News
VGChartz Staff
, posted on 30 April 2014
/ 3,276 Views
People who purchase Mario Kart 8 (via retail or digitally) and register the game on Club Nintendo by July 31st will be treated to a download code for a free select Wii U game. This offer is available in both Europe and North America. However, the list of titles available to choose from varies between regions.
Europe
Nintendoland
New Super Mario Bros. U
Game & Wario
Pikmin 3
The Legend of Zelda: The Wind Waker HD
Sonic Lost World
Mario & Sonic at the Sochi 2014 Olympic Winter Games
Wii Party U
The Wonderful 101
Monster Hunter 3 Ultimate
North America
New Super Mario Bros. U
Pikmin 3
The Legend of Zelda: The Wind Waker HD
Wii Party U
On top of this, North American retailer Best Buy has begun accepting pre-orders for a Wii U Mario Kart 8 Deluxe Set, which will be released on May 30th, 2014 and will retail for $329.99.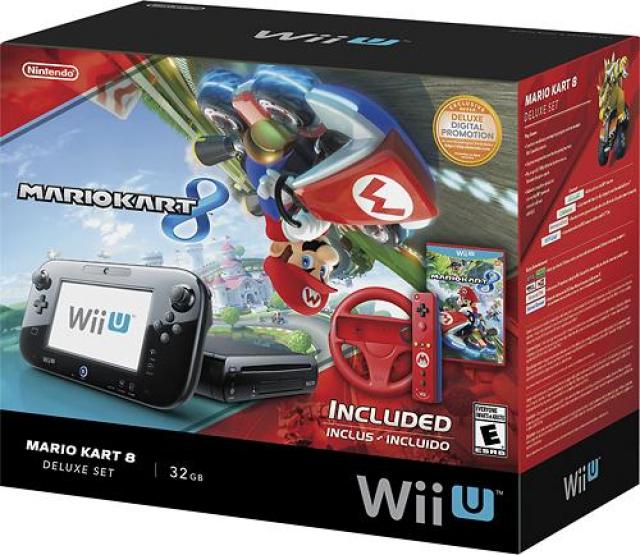 A similar bundle was previously announced for Europe, and the North American offering features similar content:
32GB Wii U Console
Mario Kart 8
Red Mario Themed Wii Remote Plus
Red Mario Kart 8 Themed Steering Wheel
More Articles
There are no comments to display.