Rumour: PS3/4 Will Only Get Destiny Beta 4 Days Early - News
Patrick Day-Childs
, posted on 07 June 2014
/ 4,462 Views
Last year it was announced that PlayStation users would get exclusive early access to the beta for Bungie's upcoming shooter Destiny. It seems, however, that early access for PlayStation users may amount to just 4 days.
A pop-up ad for the game on GamesRadar read as follows: "Four days exclusive beta access only on PlayStation".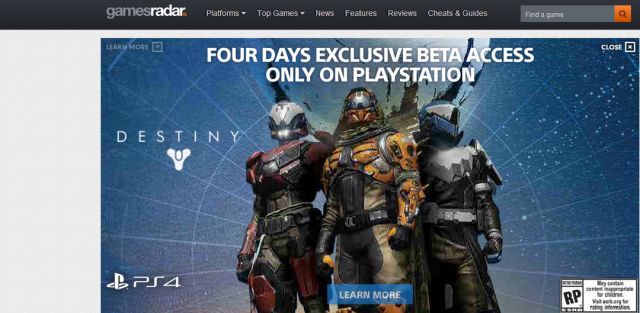 The ad was quickly removed by Activision once the story began being picked up by gaming sites. Activision haven't commented on the veracity of the ad, so consider this just a rumour for now.
Source: [DualShockers]
More Articles
There are no comments to display.