Second Retailer Cancels Destiny Special Edition Pre-Orders - News
Patrick Day-Childs
, posted on 06 August 2014
/ 2,720 Views
It looks like retailers have taken on far too many Destiny pre-orders for various special editions than they'll have supply for. Wal-Mart cancelled a tranche of Ghost Edition pre-orders back in July and now Best Buy are notifying customers that they're cancelling pre-orders for the Limited Edition.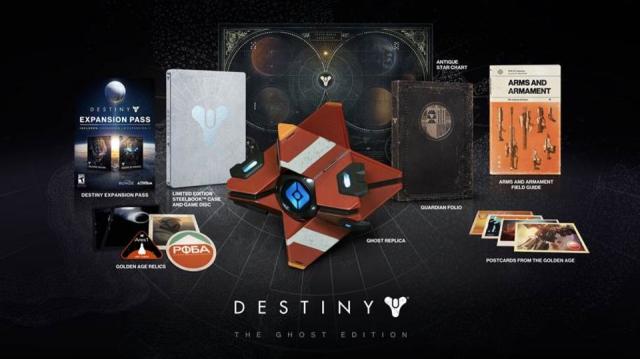 Destiny is set to get three special editions: the Ghost Edition, pictured above; the Limited Edition, which features bonus digital content, a steelbook case and a 'Guardian Folio'; and finally the Guardian Edition, which is a digital-only special edition that those whose pre-orders have been cancelled are now set to receive.
Source: [VG24/7]
More Articles
There are no comments to display.